5 Things you didn't know about Croatia and Croatian wines
Croatian wines are one of the best kept secrets among wine lovers. Wine production in Croatia goes way back to the 5th century BC to a well-known Croatian wine regionBaranja. Baranja was called 'Vallis Aurea' (Golden Valley) by the ancient Romans because it was home to the golden drops they enjoyed so much. Surprised? Interested? Here are 5 other interesting facts you probably didn't, but should know about Croatia and Croatian wines.
1. It's one of the Best Wine Regions to Visit
It might come as a surprise, but Croatia was selected as one of the top 5 wine regions to visit by the experts and readers of USA Today a few years ago, beating world-famous wine regions such as Napa Valley and Tuscany.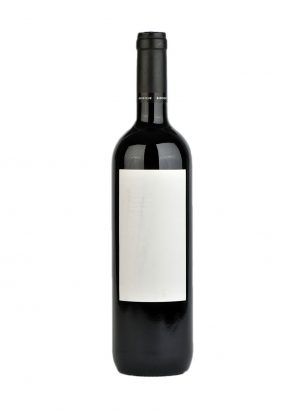 Add to cart
$

44

.00
282,

92

HRK
2. It's the Homeland of Zinfandel
The grape we call Zinfandel and the Italians call Primitivo are both CrljenakKaštelanski," declared Dr Carole Meredith of the University of California in 2002in her press release, which was a result of years of research into the origins of Zinfandel and how it's related to Croatia's unbelievably similar grape, Plavac Mali. It turned out that Zinfandel is originally from Croatia and that Plavac Mali is its offspring.
3. It's a small Country with a lot of Diversity
Although Croatia resides on less than 90.000 square kilometres of land, that land contains continental, Eastern European, and Mediterranean regions. For wine lovers, this means that here you can find both great Croatian Welschriesiling, a light Italian-like Malvasia and a robust red Syrah.
4. The Wines are Award-Winners
Due to small production quantities compared to wine giants such as France, California, or Spain, Croatian wines are not a worldwide hit. However, they are almost regular award winners at prestigious wine fairs and yearly wine competitions. The Decanter Wine Awards are no exception, and in the last few years, not a single year has gone by without the awarding of gold, silver, or bronze to a Croatian winemaker. When Anthony Bourdain visited Croatia for the first time during the filming of his show, No Reservations, he exclaimed, "Why, oh why, is there so much amazing wine in this country?"
5. Besides the Great Wine, There's Also Great Food
Food and wine come hand in hand, and Croatia will not disappoint with either. The local cheese and prosciutto will knock you off your feet, just as they did to Anthony Bourdain, whose only reaction was, "Holy S… , that's good!" Not to mention the premium quality fish and sea food, which comes straight to your table from the Adriatic Sea.
———————
Did you like the story at Wine&More? Share it with your friends, like, comment and earn discounts with Your loyalty program!
Interested in learning more about Croatian wine? "Cracking Croatian Wine" guide will save you time and money in researching. Get your copy here!