Drink Black Friday now: Wine sales 2018!
This Black Friday don't look for furniture or gadgets. We offer you something way cooler than that! It's time for proper adult shopping. Treat yourself with the most intriguing Croatian wines, carefully selected for the biggest shopping holiday in the world. Black Friday sales starts now! Ready?
5 amazing reds and 1 white, with the character and structure that will keep you warm, are discounted for our Black Fridays sales.
Check the list below, and use this code at checkout BF2018 to get additional 10% OFF on already discounted wines for this Black Friday!
*[This offer has ended]
Gino and Jadranka fell in love with wine while they lived in France and that is where their unique idea of making their own wine by connecting French winemaking tradition and Croatian grapes was born. G&J wine Tvoja krv i moja (Your Blood and Mine) is a typical Bordeaux blend of Cabernet Sauvignon & Merlot.
Powerful, rich & spicy with a big bruising body – flavors of tar, game meat, earth and dried-fruits like prunes and figs. For such a big wine, this has fine tannins and the alcohol is beautifully in balance.
The family Matela has a long tradition of viticulture and wine-making. Kaštela area (Near Split) is traditionally wine-growing region where dozens of old native varieties are recorded. The most notable is Kaštelanski Crljenak aka Zinfandel. Winery "Matela" strives to produce wines in the traditional manner, with respect to new findings in winemaking.
Crljenak is soft and smooth wine with a distinct varietal flavor, which goes from discrete floral to strong fruit flavor. The fruit is dark and deep, nearly leathery, in tune with some serious aroma sensations, while the tannins are tiny and build up only after a long time with
Family Josić from Osijek in 1999 buys an old wine cellar from 1935. They renew it and equip with modern technology, but preserves the traditional look of the wine cellar. A top quality dry red wine from Cabernet Sauvignon, Cabernet Franc and Shiraz. One of the fastest growing wineries in Baranja and a new Slavonian favorite among wine lovers of younger generations.
Features a pronounced nose of leather and tobacco. Elegant and long, with layered flavors of blackberry, clove, coffee, black pepper and dark chocolate. Well integrated oak and supple tannins.
Pošip is one of Croatian white varieties with the greatest potential. This wine comes from Korcula, the old vineyards that are traditionally the best microlocation for growing Posip. The winery is from the island of Brač, unique and famous for its white stone (Stina).
Full wine with ripe flavors, rich and layered scent. It has dominant aromas of tropical fruit, peach, Mediterranean herbs and vanilla. Composed acidity gives it a lovely balance and juiciness. It goes great with fish, and because of its fruitiness and fullness it can be great companion to the meat such as veal or marinated poultry.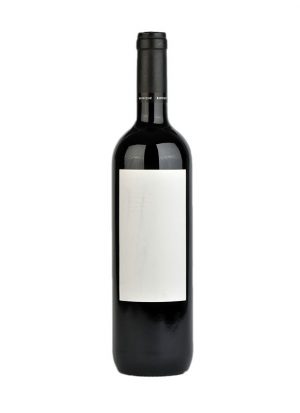 $

26

.00
177,

55

HRK
Many famous Croatian poets, authors, sculptors, and painters were born on Brač. Brač stone has always been a source of inspiration due to its beauty, but it is also a symbol of hardship when it comes to viticulture and viniculture. And that is where the inspiration for the name STINA comes from.
Intense and fresh fruitiness intertwine with sweet spices. Its beginning is marked by this fresh fruitiness, which is not in the least prosaic, but somewhat concentrated and steady. Numerous spices take over in the middle, combining into sweetness when blended with the beginning's fruitiness.
The story of Edivo wines started 12 years ago. When two friends decided to make something different. They wanted to make wine in Amphoras that they will submerge into the Adriatic Sea. Edivio plavac mali 2012 is a wine that goes into the amphora that is aged for two years under the sea.
Plavac Mali from the best-known micro-location in Croatia – Dingač. Mineral, spicy and extremely fruity with a strong spicy addition. Plum jam in almost the trademark of Plavac Mali but there are also plenty of berries. Red and black currant in particular. Cloves, cinnamon, sweet spices, cedar, carob.
Not enough extensive offer for you? No problem 🙂 simply use this code BF2018 for any wine on our webshop and get 10% OFF *[This offer has ended]
*[This offer has ended]
Did you like the story at Wine&More? Share it with your friends, like, comment and earn discounts with Your loyalty program!