5 things you need to know about Croatian olive oil
Drops of liquid Mediterranean gold every gourmet wants in his kitchen. However, given that Croatian producers mainly produce limited quantities of olive oil, only the lucky ones will succeed in winning their bottle of oil.
1. Istrian olive oil served as a benchmark for olive oils at the time
With its geographical position, soil composition and microclimate which is very favourable for growing olives, it is not surprising that ancient Greeks and Romans were delighted with the quality of the Istrian olive oil. We are not making that up – there are written proofs. Also, olives are the symbol of Istria since circa 50 AD. Nowadays Istria has around twenty-something olive oil mills that produce around 200 – 450 tons of olive oil, which makes around 10% of Croatian production.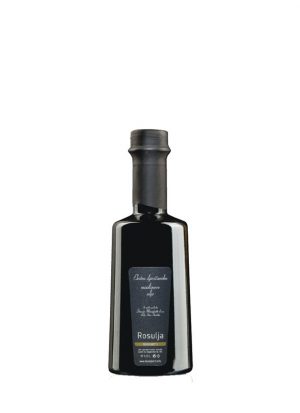 $

28

.41
180,

07

HRK
2. In the 19th century, Dalmatian olive oil was declared better than Italian and French
Along with grape vines and figs in the 4th century BC, olive growing has started in Dalmatia. In the statute of the city of Split from 1312 it is stipulated that at least 6 olives must be planted on each planted vineyard vrit.
Tasting of various wines began in the 19th century when Dalmatian wine swept all competition. After that, the Ministry of Agriculture in Vienna (back then Croatia was part of Austria-Hungary empire) began to seriously assist the development of olive growing and oiling. Today's collection of olive groves Dalmatians has been gathering for centuries and therefore created an olive oil of special quality.
3. 21 Istrian and Dalmatian olive oil entered the Best Olive Oils Annual Index
More and more Croatian producers are entering The Best Olive Oils Yearly Index. The index is the result of the New York International Olive Oil Competition (NYIOOC), the largest and most influential competition in the world for top quality oils. This year, 26 countries competed, including Italy, Spain, Portugal, and Greece. The jury of fifteen members evaluated 12 Croatian oils with gold medals and seven oils with silver medals.
4. The island of Pag is home to the oldest olives in the world
The small village of Lun, located on the northernmost part of the island of Pag, is home to thousand-year-old olive trees. In the area of about 86 hectares grows about 80 thousand olive trees. Among the many thousand-year-old olive trees, one, in particular, stands out. It is the oldest olive tree in the world that is over 1,600 years old.
Almost every family in Lun and the surrounding areas in 'Lunjskopolje' has its olive trees, scattered all over the place, inherited from their forefathers. The oil obtained from this area is one of the best olive oils in the world, and is also mentioned in the first cookbook of the western world by author Marko Gabi Apici.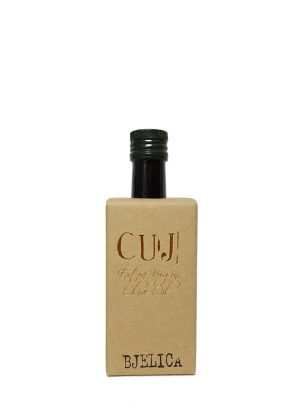 $

18

.93
120,

01

HRK
5. All shades of gold
Olive oil is often referred to as liquid gold, but rarely who knows that the color and taste of olive oil depends on from which variety of olives the oil is produced. Many olive varieties of different characteristics are found in the Croatian olive grove. Buža and Istarska bjelica are the most widespread varieties in Istria, Oblica, and Paštrica in Dalmatia, and Drobnic can be found in Istria and Dalmatia. Apart from the fact that the olive oils from the individual varieties of olive are highly valued, the crossing of several varieties is also being prepared in Croatia.
Interested in buying premium quality olive oils from Croatian producers? Shop here.
Did you like the story at Wine&More? Share it with your friends, like, comment and earn discounts with Your loyalty program!
Interested in learning more about Croatian wine? "Cracking Croatian Wine" guide will save you time and money in researching. Get your copy here!